SILA will be delivered by a core program team including the Program Lead and Program Director. In addition to the core program team, a wider group of experts from academia and industry will join the Program Faculty to share lived experience, facilitate experiential learning sessions and present provocative case studies.
PROGRAM LEAD
Professor Kristy Muir, CEO, Centre for Social Impact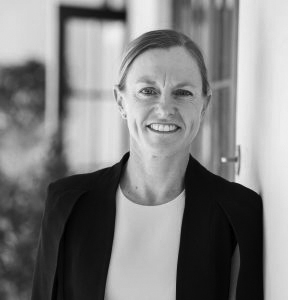 Professor Kristy Muir is the CEO of the Centre for Social Impact, a Professor of Social Policy at UNSW Sydney Business School and sits on the Boards of several social purpose organisations. She has undertaken more than 70 research and capacity building projects with many government, not-for-profit, corporate, and philanthropic organisations to help better understand and improve social impact. Kristy is an excellent communicator, teacher and public speaker. She frequently gives invited keynotes, runs workshops, facilitates board strategy planning days, and she founded and teaches the highly regarded Governance for Social Impact course for non-executive directors.
PROGRAM DIRECTOR
Robbie Macpherson, Managing Director – Adaptable Leadership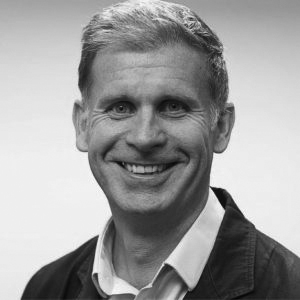 Robbie Macpherson is a highly skilled not-for-profit leadership facilitator with 20 years of experience designing and delivering innovative, transformational leadership and talent development programs for a diverse range of organisations and sectors. His passion is helping individuals and systems develop the capacity to overcome the complex challenges they face, using their ingenuity, skill and innovation. Robbie is the Managing Director of Adaptable Leadership and has worked with hundreds of CEOs across all sectors.
PROJECT MANAGER
Francesca Pinzone, Project Manager, Centre for Social Impact
Francesca Pinzone is the SILA Project Manager and is also a co-founder of Umbo, a social enterprise which delivers speech and occupational therapy online to children in rural and remote Australia. Francesca has over 15 years experience working in not-for-profit organisations and the international development sector, having previously worked for Medecins Sans Frontieres in Pakistan, UNICEF in India and CanTeen in Australia. Francesca's work has focused largely on program design and implementation, strategy development, social impact, outcomes measurement and cross-sector collaboration. She has a Masters in International Public Health (USYD), a Graduate Certificate in Social Impact (UNSW) and a Bachelor of Science, Nursing (UTS).