The SILA program will advance the capability of leaders, organisations, and ecosystems, for a better civil society.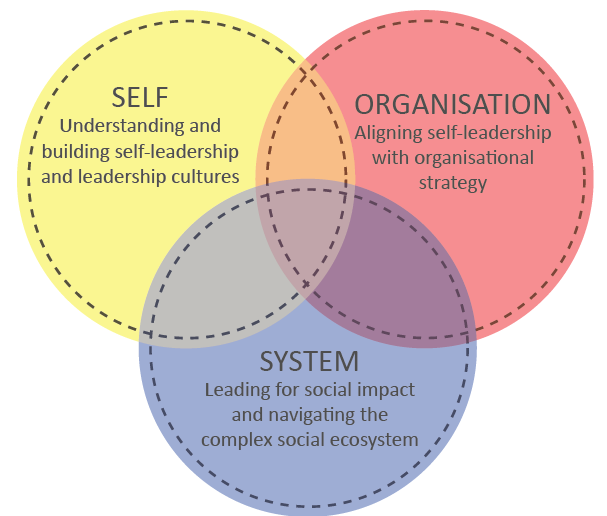 Outcomes for leaders:
Increase understanding and application of cutting-edge leadership and social impact theories and tools.
Improve the wellbeing of for-purpose leaders.
Enhance the effectiveness of exceptional and diverse for-purpose leaders.
Outcomes for organisations:
Attract, retain and develop emerging leaders within the sector, whilst giving organisations greater confidence about succession planning.
Build leadership cultures and the wider capabilities of organisations, thereby improving their capacity to deliver against organisational purpose, leading to better outcomes for the beneficiaries they serve.
Outcomes for the social purpose ecosystem:
Create a strategic network of system-thinking leaders, who can support and guide each other through conflict, crisis and opportunity.
Lift philanthropic culture and practice by demonstrating collective leadership and encouraging investment in for-purpose organisation capacity building.