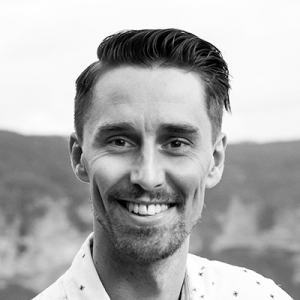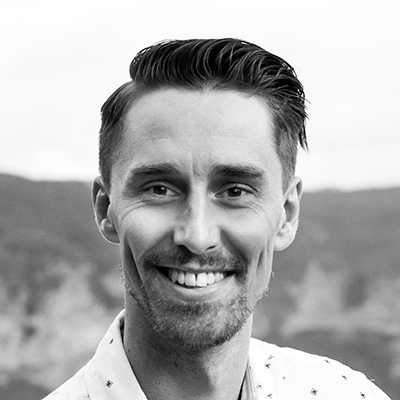 Jarrod Wheatley is CEO of Personalised Individual Care (PIC) and a Cohort One SILA participant.
Jarrod Wheatley was working with refugees in Germany when he learnt about individualised out-of-home care as an alternative to foster care or group housing for vulnerable children.
He credits the model's strength to the concept of "professional nearness, rather than distance" in caring relationships, and the expert skills of carers who know how to work with young people who have been let down by the system.
Caring for children, shifting to a relational model
While working for a German-based IJS, Jarrod spent two years scouring the for-purpose landscape for a partner to bring the personalised out-of-home care model to Australia. After many meetings it became clear that the best way forward was to establish an independent organisation.
In 2016 Jarrod founded Personalised Individual Care (PIC) with a vision to reform the out-of-home care system for children and young people. Once incorporated, there was a lot of "regulatory paperwork, including licencing and funding approvals to work through," and it took an additional two years before PICs operations commenced – it was quite a journey.
PIC places children in the home of a Professional Therapeutic Carer, who understands complex trauma and provides tailored care, therapeutic intervention, and the opportunity for the young person to have a real relationship.
The evidence-based model has been operating in Germany for close to 30 years with "double the success rate of any other model of home care," Jarrod explains.
"We work at the pointy end of the social sector with kids that no one knows what to do with," he says.
Children with complex trauma are hyper vigilant, and "healing" is different for every child.
"It's miraculous when a child rewires their brain and believes in connection, so they can drop out of the stress response," says Jarrod.
Some children have cycled through the system, having spent time in up to 50-70 different houses. It takes a lot of work, and understanding from a professional carer to support them so the young person can build trust again.
PIC has currently placed 23 children in care. But for every one carer, there is a waitlist of 60 more young people seeking a placement, and there's a lot of work that needs to be done to help them.
As well as longer term placements, PIC facilitates short-term travel projects to children in transition between care.
"We might take them on a trip to Uluru or Romania if it's in their best interest, and that then becomes the project so they're not placed in a hotel placement unnecessarily because there's no one else for them to go," says Jarrod.
PIC works together with the child to determine their needs, and is flexible to offer tailored solutions, matched to the skills of the carer and the needs and desires of the young person.
Relationships are the cornerstone of the PIC model, and are central to the organisation's ethos, culture, and operations. The current system is entrenched with "clinical medical concepts of care, and we've forgotten how to really care," says Jarrod.
"People say what we do is innovative, but it couldn't be further away from innovative," he argues. Around the world Indigenous populations have understood "the centrality of relationships in raising a child, and as I parent, I wouldn't raise my child any other way."
Addressing wicked problems through cross-sector collaboration
Jarrod was drawn to the SILA Program because of its collaborative approach to capacity building within the sector.
Jarrod feels that the social sector has been segregated based on funding models that force organisations to focus on "maintaining their market-share," rather than working collaboratively to achieve greater impact.
"If you're talking about improving outcomes for young people, you can't just focus on juvenile justice, education or health," he says. The problems cross all of "those artificial boundaries."
SILA aims to bridge this divide, by bringing people together who are in a position to have "some influence" over their organisation and the sector, to join forces for good, he believes.
"There's usually very little space for collaboration in the social sector, but a lot of problems we're working on are systemic.
"What's really attractive to me about SILA is not only the learning, but the fellowship with other people in the social sector."
SILA's learning environment enables for-purpose CEOs to come together, and share their collective wisdom "to address some pretty wicked problems," says Jarrod.
The SILA Program gives participants space to consider, "How can we use this opportunity, as a sector, as a catalyst for positive change for the people that we're working for?"
"SILA is a very holistic offering, and the team has done an incredible job in pulling the program and partnerships together. It's a privilege to be part of it."