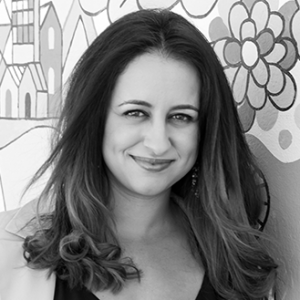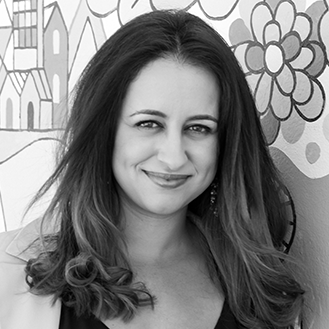 Melissa Abu-Gazaleh is CEO of the Top Blokes Foundation and a Cohort One SILA participant.

Melissa was so passionate about "reducing disadvantage" that she studied both her undergraduate degree in communication and a diploma of community services at the same time.
And after a decade of work to improve the mental health and wellbeing of young men, Melissa still wakes up every day with a fire in her belly to make a difference.
Role modelling better choices for young men
When Melissa was 19 years old she saw her male friends experience mental illness, and "they would often suffer alone." Some of her friends used alcohol or drugs as a way to "mask the pain" they were feeling.
Melissa was working in the community sector at the time, and could see that young men didn't believe in themselves and many didn't feel like they had a bright future.
She set out to help improve the mental health and wellbeing of boys and young men aged 10-24 years, through a peer-based role modelling and mentorship program. The community-led volunteer project quickly evolved and Melissa established Tops Blokes Foundation.
The organisation – which has become one of Australia's leading boy's social education programs – currently works with over 800 teen boys and young men each week in their mentoring programs across 95 schools and community groups in NSW and QLD.
"Our strategy is simple. It's to connect young positive male role models to help misguided boys make better choices when in peer pressured and dangerous situations," says Melissa.
"We're creating a safe and non-judgemental environment where boys can talk openly about issues affecting them."
The organisation has seen boys who have had multiple suspensions, reduced to none, after completing their programs. Some who have come from intergenerational unemployment have been able to secure their first casual job, simply because they felt empowered.
"On the surface these seem minor, but for these boys, this impacts the rest of their future. It's the tiny milestones that will change a culture where young men themselves are questioning and redefining their own behaviours and feelings," says Melissa.
A transformational experience
The SILA Program has been "incredibly profound" for Melissa, and it was during the first retreat she realised that being part of the program is exactly what she needs at this stage of her leadership journey.
"We were all challenged and stretched but we dropped our guard and shared our vulnerabilities in a way that saw us build a strong level of trust amongst each other in no time at all," shares Melissa.
"It was a really special opportunity that will see friendships form for a lifetime."
As well as being personally transformative for Melissa, the SILA Program is benefiting Top Blokes Foundation too, through the organisational diagnostic process, CEO wellbeing surveys and 360 reviews.
Bringing the Step Up Leader into the leadership program has opened up the team to explore their issues and opportunities together.
"We've been able to have powerful discussions that see us asking the right questions in a way we didn't before the SILA Program," Melissa says.
"We are examining how we can build on our strengths and understand which gaps to address."
Currently on her three month sabbatical, Melissa jokes that the "big pile of books" she hasn't had time to read are now directly in her sights. The sabbatical is also allowing Melissa to more deeply reflect and contemplate.
She has structured her time away from work to focus on three key themes: learning and development, personal wellbeing and a strategic project.
Melissa is also excited that her time away on the sabbatical is providing the Top Blokes Foundation team with the opportunity to grow and lead through the experience as well.
"It's a really transformational experience for our organisation which we're making the most of."